Supreme Courts Aurora has announced that it is accepting registrations for the next exciting and informative youth basketball practice sessions in March 2022. Each program is led by qualified and professional coaches, including IHSA State Champion Anthony Johnson, coach Marcus Jesse Mcmath and coach Josh Towle.
Supreme Courts Aurora is dedicated to providing exceptional training programs for young basketball players. March Youth Basketball Coaching Programs offers training camps designed for kindergarten trainees who are just beginning to enjoy and learn about the game, but want to develop their skills. Programs are also customized for older school-level players, who want to learn from professional basketball players and hone their skills, which will help them take their game to the next level.
Programs open for enrollment in March 2022 are JumpStart March Madness, Rising Starts March Madness, and Dynasty Skills Academy March 2022.
JumpStart March Madness begins March 14 and is coached by coach Marcus Jesse McMath. The program includes a total of eight sessions. Players will attend training and learning sessions with the coach on Mondays or Wednesdays, depending on their enrollment in the program. On Friday, players will be divided into teams and compete in 4v4 or 5v5 matches. The registration fee for this program is $99.
Coach Josh Towle and Anthony Johnson will oversee the Rising Starts March Madness program, which begins March 15. This training program also includes eight sessions in total. Players will attend training and learning sessions with the coaches on Tuesdays, Thursdays and Fridays, depending on their enrollment in the program. Instructors will also supervise 4v4 or 5v5 games for younger players. The cost of this program is $169.
The Dynasty Skills Basketball Training Program led by Coach Anthony Johnson (former IHSA State Champion and European Professional Player) is the fastest growing basketball training camp in the city. The registration fee for this program is $150 and it includes six one-hour training sessions. The program starts on March 8.
To learn more about Supreme Courts Aurora and to register for March training programs, visit the link: https://www.supremecourtsbasketball.com/
Nick F., a father of two playing for the Supreme Court's Aurora offense, said he was happy with the kids' training programs, saying "I judge my involvement with this organization based on the experiences of two boys on teams. Supreme does a great job. They work to help children grow and develop. He further expressed his view on the games being played in the Aurora Supreme Courts by stating this. "They are serious about the competition, but they care about the players and the players of the other teams they are competing against as well. They care about safety and cleanliness.
A spokesperson for the Supreme Courts said "We strive to maintain a top-notch facility that teaches children life skills that go far beyond basketball – teamwork, confidence, communication, hard work, fair play and more. 'others. We need everyone's input to help the Chicago basketball community become a community that produces stars in all facets of life. "
About Supreme Courts
Based in Chicago, Supreme Courts is one of the most trusted and reputable professional basketball courts in the city, complete with a state-of-the-art gymnasium. Currently, the facilities consist of large, full-size courts that are primarily designed for tournament play. Besides, the Supreme Courts are also the battleground for many youth basketball teams, playing in various tournaments every year. The court has been recognized for providing "best in class facilities" for young basketball players who aspire to play professionally.
###
Contact
Supreme Court Basketball
888 Frontenac Street Aurora, Illinois 60504
Telephone: (630) 340-4645
E-mail: [email protected]
Website: https://www.supremecourtsbasketball.com/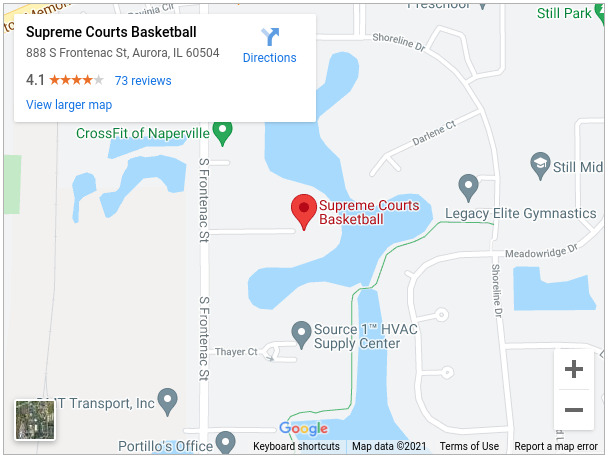 Writing: news.38digitalmarket.com
Build ID: 218470